GREETING FROM DEAN ELAINE MCQUEEN
College Dean-Chief Administrative Officer
Phone: (803) 754-4582 ~ emcqueen@wlbc.edu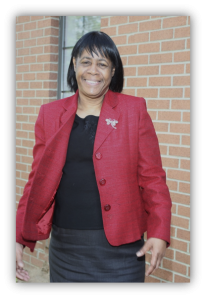 Welcome to an exciting opportunity here at W. L. Bonner College (WLBC). For 17 years now, W. L. Bonner College has served to "train and equip students in spiritual Christian values, preparing them for service to Church and community, through biblical instruction, vocational training, and general education within the context of the Pentecostal-Apostolic tradition." These programs have been delivered through both traditional and non-traditional methods. Our on-campus evening program meets for 16 weeks each semester, Monday through Thursday, with two class periods, each day. Students enroll in certificate, associate, and bachelor level programs.
It has been my privilege to assist in guiding students through the admissions, academics, advisement, and field services programs. Initially, our marketing strategies were designed to reach those who could commute to campus daily. As we continued to promote the mission and purpose of the institution, inquiries showed that many Christian workers, who desired to enroll in our programs, were unable to commute to campus on a regular basis. We eventually responded to these with our Institute Program in 1997, and our Saturday Institute Program, in 1999. Many students who enrolled in these non-traditional programs, have completed their major study, and received graduate degrees at other institutions. Watching and observing God at work in preparing these students for ministry effectiveness has been my joy.
As we further marketed our programs, we learned that many, who desire training at WLBC, do not have access to our current offerings, for they reside in other states. Through prayer, research, and approval from our accrediting body, The Association for Biblical Higher Education, WLBC celebrates a new initiative, one that will enable leaders and parishioners to embark upon a "prayerful and exciting journey, in pursuit of golden opportunities and bountiful treasures." Through this Online Program, the College will impact the educational ministry of thousands, who currently serve as teachers and educators, pastors, preachers, evangelists, as well as those who aspire to serve in these ministries.
Office of Enrollment Management/Registrar
Mrs. Sannie M. Wright, Director
Phone: (803) 754-3950 ~ swright@wlbc.edu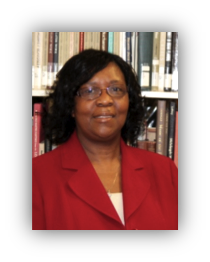 Greetings . . .I am so excited about what the Lord is doing at W. L. Bonner College (WLBC). Each accomplishment and every success story has brought greater appreciation and enthusiasm. Prior to my employment here at WLBC, I worked as Assistant Registrar at S. C. State University, resigning after 28 years. My current role as Director of Enrollment Management/Registrar has enabled me to serve God's people in a greater capacity. It begins with recruitment, as we establish friendly, positive rapport, with potential students. These effective relationships extend through the funnel process, as we guide them through admissions processing, pre-assessment, orientation, academic advisement, course scheduling, graduation, and beyond. It is as exciting for me, as it is for the students. Observing them these past five years, and witnessing how they blossom into professionals, is evident that the College Mission is being accomplished, "Preparing them for proclaiming Him."
Because we are committed to excellence, and providing every avenue possible for learning, it stands to reason why the next phase would be to launch a program for online learning. This affords greater educational opportunities and convenient avenues for those who are not able to travel here, and would not, otherwise, be able to obtain a degree from this accredited Bible College. Even eligible veterans can benefit. Yes, students enrolling at this College are able to transfer their credits to any other institution that offers equivalent courses; and they can do it from the convenience of their homes. What an accomplishment! Students enrolling in the online program can expect to receive the same services as on campus students. We look forward to online communication, and invite you to join us in cyber space.
 Office of Enrollment Management
Ms. Jean Snipe, Admissions Counselor/Recruiter
Phone: (803) 754-3950 ~ jsnipe@wlbc.edu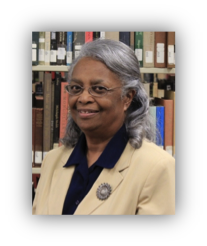 Greetings! It is amazing how I came to this wonderful college, simply to take a few classes, and yet, I ended up receiving a Bachelor of Religious Studies Degree in Women's Ministries.
After working many years in the public school system, as a high school business education teacher, and a guidance counselor, I believe that I have one of the most special positions on campus. I get to greet prospective students, and the public, with a smile, as they come through the doors. Callers will often hear me say, "Hello, W. L. Bonner College, how may I assist you." This is a common statement, but it carries a great message "we care."
Office of Financial Aid Services
Ms. Natacha Davis, Director
Phone: (803) 754-3691 ~ ndavis@wlbc.edu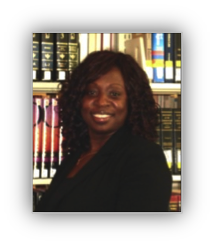 Greetings! We would like to congratulate you on your decision, to pursue your educational dreams and desires, here at W.L. Bonner College (WLBC). We are so excited about your interest, and you have made an excellent choice.
Our mission here, in the Financial Aid Office, is to deliver financial aid in the most effective manner possible, to meet the financial needs of students, who are being prepared and equipped to go forth and "proclaim Him" throughout the world.
We are eager to serve you, as you begin your journey here at WLBC. There is no question that is considered "unimportant" or "inessential" in this process. We understand that financing an education can bring about many obstacles. It is our commitment to make this process one that is simple, and efficient. Please forward all questions or concerns to our office, and we will be delighted to assist you.
Office of Fiscal Affairs
Ms. Gladiola Miller, Accountant
Phone: (803) 754-3950 ~ gmiller@wlbc.edu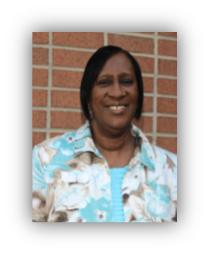 Greetings! What a magnificent choice you would make in becoming a student at the W.L. Bonner College. The Fiscal Affairs Office handles allocation of funds coming in, budgeting, accounting, purchasing, invoicing, and cash management. Our mission is to ensure the fiscal health of the institution, and to assist in meeting the overall mission, goals and objectives of the institution.
Students, we welcome any questions or concerns that you may have regarding invoices or refunds. Please feel free to visit our office. We are here to serve you with a SMILE.